Nashik seems to be a perfect choice for a holiday. If you stay in either Pune or Mumbai, it's the best weekend getaway especially during the monsoon season when everything goes green and lush. Nashik is also known as a highly spiritual city with plenty of religious temples and the famous Kumbh Mela. Nowadays, not many are aware that Nashik is India's very own wine country. Nashik is the third-biggest city in Maharashtra after Mumbai and Pune.
Nashik city derives from the most famous incident– the cutting-off of Surpanaka's nose by Lord Ram's brother Lakshmana. Hence, this place was called as Nasika – which means nose. Over the decades, the place is to known as Nasik or Nashik.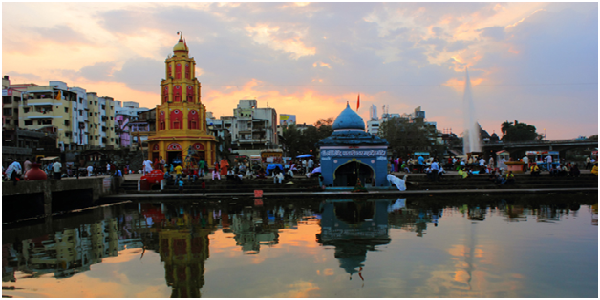 Nashik is situated at river Godavari flowing down from the mountains and is considered a holy place for Hindus. The Shirdi temple located just near Nashik is also very popular among Hindu pilgrims as, in Indian mythology – this place is known as a place where Lord Rama took shelter during his exile.
Nashik standout amongst the most mainstream goals for the devout Hindus, Jains and Buddhists and furthermore, is known for its relationship with the epic 'Ramayana'. Nashik not just has an ethereal and profound quality about itself, but at the same time is a touch point for travelers who wish to investigate its intriguing posts and a special focus that offers courses in 'vipassana'. It's likewise a standout amongst the most best in-class urban communities in Maharashtra with an energetic culture and diversion ethos.
If you're planning to visit Nashik from Pune, you can easily hire a cab from Pune to Nashik with Xpress car rental for your journey. Whether you're planning a trip with your friends or family, just you need a reliable car service from Pune to Nashik to undertake this journey in comfort and make it a memorable one.
The journey from Pune to Nashik will take around 6 to 8 hrs depending on traffic. On the way, you can cover most popular tourist destinations like Trimbakeshwar, which is famous for an ancient Hindu temple in the town of Trimbak, you can visit Sula vineyards located 13.8 km away from Nashik and Anjneri Hills 20 km away from Nashik. Other popular destinations on the list include Saptashrungi and the Bhakhtidhama. After visiting these places, you can spend a day in Nashik, visit Panchvati & nearest places and finally return back to Pune.
Pune and Nashik, are well connected to each other by the "NH-50" highway; you can hire a Pune to Nashik car service for this journey from Xpress car rental. With Xpress car rental, booking of a reliable Pune to Nashik taxi service is reduced to a few easy clicks.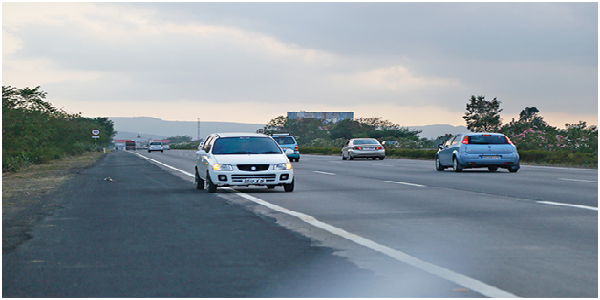 Choose Xpress car rental for Pune to Nashik taxi services as it is the best option one can get in Pune city.
You can book your Pune to Nashik cab at very affordable rates at Xpress Car  Rental. Xpress car rental offers reliable and quality taxi service in Pune for customers. Book cabs at Xpress car rental and enjoy one of your memorable journey with family and friends.
The best cab services provided by them for routes from Pune are, Pune to Mumbai, Pune to Nashik and Pune to Shirdi. You can also book cab services for Pune to Mahabaleshwar, Pune to Local places, Pune to Goa, and Pune to Bhimashankar.
For photography partners this can be the most ideal approach to go around on the grounds so that you can simply stop at anyplace you need to and can take brilliant pictures.
One of the most comfortable ways to complete this journey is by road and Pune to Nashik cab services gives you the added advantage.
If you opt to use car rental services, you will be able to choose from a variety of car models. Depending on the number of passengers travelling, you can choose your car models, a range of cars and services.
At Xpress car rental you get the Top deals for your Pune to Nashik car packages.