There are many things that you might have heard about the car rentals but only some of them are true while others are just myths.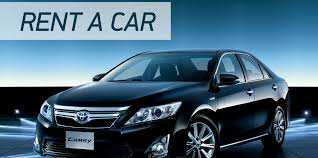 There are many rental companies which provide good services to the customers. The firms try to draw customers by serving them several benefits. The Xpress Car Rental provides excellent services and hence has attracted a lot of customers. They provide car service in Pune at lower rates as compared to other competitors in the market.
Here are common myths about car rentals
1. You have to pay the same price if you directly show up on your travelling date without a booking
The reservation of a car early is always advisable. This not only benefits you in saving money but also ensures that you have a car ready when you get there. During seasons, prices will always be huge particularly if you are a walk-in car renter and odds of getting a car are always less.
2. You will always be credited for the damage this is a very popular myth
Customers always make statements with a story of how a friend was charged for damages after hiring a car. This myth is also generated by car rental reviews from many clients and it is easy to assume that all damages will be charged. The damages charged to customers are very rare and the percentage for this is very low.
3. You'll be imposed a full day charge once you choose your rental car for 1 hour at 23:00
This is completely untrue. The rental clock doesn't start ticking on the mid time but rather when you select your rental car. The time is then measured in terms of hours, meaning that if the rental is paid 3 days later before or at 23:00 hours that is counted as a 3-day rent and not 4.
4. Car rental firms have their offices open 24/7 as airports are open 24/7
This is a common assumption among many people who believe they can pick up or drop off their rental cars any time without provoking additional charges. It is good to get the details of the car rental company's office hours and costs levied for picking or dropping after the office hours.
5. There is no variation in rental companies
Many of the customers make the mistake of thinking that they will rent a car today under the equal terms they were subjected to in 2008 when they hired a car in Dubai. Every rental firm has its own T&Cs though some might look alike; it is good to note the vital differences which might end up confusing you if you fail to read the T&Cs.
6. Credit cards are not any distinct from debit cards
All the car rental firms offering services through our site usually ask for a credit card which cannot be replaced by a debit card. Credit cards help in pre-authorizing or preventing excess amounts during the car renting process and once the car is returned, the charged amount is issued back. The amount doesn't show as a transaction and there is no transaction fee or interest thus making card suitable for blocking and unblocking such activities. On the other hand, debit cards do not offer the blocking feature but instead, money is taken out and must be returned thus attracting foreign transaction fees together with transfer rate differences. A debit card can also be tough to use as the refunds usually take up to 10 working days.
7. I'll surely get the car model I booked
Although you will be given a car of the equal size as the one you reserved, there is no guarantee that it will be the same model. The number of doors and seating space will be the same but everything else may be different since rental business uses SIPP codes to allocate the cars. This might not involve anything to you as a customer but shows the car type and size you book. You never are given a word as far as colour, model or make of rental vehicle involved.
8. Companies apply foreign language for rental contracts
Companies we visit normally have their agreements in English and you do not need any form of translation. Their agents are also fluent in English and therefore easy to talk with.